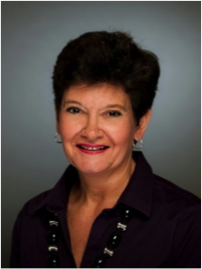 Alice Goffredo is a passionate, results-driven HR professional with a breadth of experience particularly as it relates to talent acquisition and direct sourcing of qualified candidates.  She enjoys coaching clients to better manage their careers and works closely with them to achieve their goals and aspirations.  She takes pride in her knowledge of social media and her vast network and enjoys sharing her expertise with others.
Alice is pleased to count among her clients Caledon Capital Management, Boston Consulting Group, Flat Iron Construction Group, Ports Toronto (former Toronto Port Authority), MacDougall, MacDougall & MacTier (3Macs), Everest Funeral Planning and Concierge and the CFO Centre to name a few.  She has also worked with the Ministry of Municipal Affairs and Housing, the Ministry of Transportation of Ontario and the Ministry of Agriculture, Food and Rural Affairs.
She is the former head of global talent acquisition at CPP Investment Board, a $300b+ pension fund, where she was a senior member of the HR team and oversaw recruitment strategy development, global mobility and on-campus programs.   She was also directly responsible for partnering with Mark Wiseman, the former head of private equity and subsequently CEO, to build out the private investments department including principal/direct investing, funds & secondaries, private debt and infrastructure, sourcing and hiring investment professionals at all levels up to and including the heads of each group.
She was pleased to fulfill a life-long dream of teaching and was a part-time professor at George Brown College, where she taught Career Planning & Development.  She sits on the Program Advisory Committee of the HR Advisory Board at that college, is on the Professional Advisory Committee of Avanti Women and is a member of Women in Capital Markets.  She gives freely of her time to young professionals — offering mentorship and guidance.