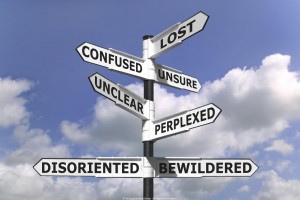 Have you ever been in that situation? You were looking for a new job (or maybe not proactively looking), heard about a great opportunity and decided to throw your hat in the ring.
You went through the interview with the search firm and then several interviews with the potential new employer. They extended an offer, you negotiated back and forth and then accepted that offer — in writing. You had a delayed start date because you were closing on a new house and needed to concentrate on that. They agreed to wait for you.
As the time approached for your start date, your new employer reaches out to you. They want to ensure that your resignation went smoothly, that your house closing went smoothly and that you were ready to start your first day. You let time pass….you stay silent. But you don't actually want to start at that new job. So, four days before you are scheduled to start, you send a terse email saying 'thanks but no thanks; you are declining the offer.'
What's wrong with that? Look, we all have been somewhere we decided that's not where we want to be. We've all changed our minds. Maybe circumstances changed and you can't leave your current employer. Maybe they counter-offered (big mistake on both sides). Maybe you found a different job. Maybe you just changed your mind.
Any way you look at it, someone is going to be disappointed. Someone is going to be inconvenienced. Someone is going to be upset. Perhaps someone is going to be blacklisted.
What should you do if you find yourself in a situation where you've accepted an offer and then changed your mind?
Well, it depends on the circumstances, of course. but here are some guidelines to follow:
As soon as you realize that you no longer want to work at that new employer, reach out to them and let them know. Do not send a terse email a few days before. Call them as soon as you've made that decision and explain to them why you cannot start as promised. Do not say you are 'declining' the offer if you already accepted it. You are changing your mind — the offer has already been extended and accepted.
If you've come in through an agency, let them know first. They sourced you, they presented you, they negotiated the offer with you — it is they you should reach out to in the very first instance so that they can guide you through the process of notifying the company. They might want to do it themselves depending on their involvement.
Be honest. Be apologetic. This is not easy for the company because they might have spent a significant amount of time and energy finding you and interviewing you. Their second choice candidate may no longer be available. They undoubtedly suspended the search once you agreed to join them and so are now in the position of having to kick-start a search they thought was done.
Think of people you can refer for this role. If you are an experienced professional, you should have a healthy network. The company and the role were of interest to you — perhaps it would be the same for others you know. Make those referrals. Be as helpful as you can.
Lastly, do not burn bridges. Sending a vague email without an explanation is insulting and unprofessional. Be clear and concise when speaking to the company and try to leave a good impression of yourself.
Remember, what goes around comes around and cities and industries are small places these days. How you treat others is a reflection of your professionalism, ethics and integrity. The bridge you burn today may well be one you need to cross in the future.