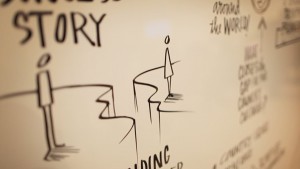 I read an interesting article in this morning's Globe and Mail (https://tgam.ca/2v2rR9T) about the need for men to step up in influencing organizations to close the gender gap. While the article was focused on the IT industry, it is surely representative of many industries which have historically been male-dominated– for one reason or another. I would advocate that women need to step up as well in their ability to influence organizations to work harder to close that gender gap (and more broadly for all gaps).
Going back to my days as head of global talent acquisition at CPPIB, where I focused initially on the private markets team, through to today (still focusing on investment professionals), it has always been a challenge to source and hire women into these roles. Early on when looking across the entire PE team, the funds & secondaries team had a disproportionate number of women. Could it be because the hours were more regular? Could it be that you could better plan for all of your road trips? Could it be that you might not be stuck in a conference room across the globe for weeks on end closing a deal? Might be. In my experience, regardless of career, women have historically been the primary caregivers and less likely to be the ones working 24/7 (literally) or to be gone for weeks at a time.
I've been fortunate to have had the opportunity to discuss these challenges with many colleagues — all of whom share the same frustration and concerns. A common phrase 'where are the women?'
Speaking strictly about the investment professionals (i.e. private equity, infrastructure, public markets, etc.), it is still difficult to find women who want to be in these roles. I have my own theories:
While I don't have the answers, I do know that many young women are in leadership positions throughout middle school and high school (and beyond) but start to take less of a leadership role at university. I'm not sure why that is — and it surely is not true in every case. But at some point during those university days, many of the men start to assert themselves in positions on campus where they had not done so previously. Groups like Rotman Commerce Women in Business (https://www.rcwib.net/) is a group I've been involved with and is comprised of intelligent, strong women — all of whom can surely go toe to toe with any candidates.
Many women choose not to go into the investment field (public markets, private equity, mergers & acquisitions, investment banking, infrastructure investing, etc.) and, instead, choose other paths for their commerce and business degrees. This is a hot topic on many recruiting teams. Is it the competitive nature of the roles? Is it that the roles are still predominantly male-oriented? Is it the long, grueling hours? Is it the cut-throat mentality (there are exceptions, I know I'm generalizing).
Are women being turned off by the whole on-campus recruiting cycle– with tight deadlines, grueling interviews, alcohol-laden cocktail receptions, exploding (yes exploding!) offers?
Is the fact that many of these roles are male-dominated playing into the scenario that the men conducting these interviews and making the hiring decisions are more likely to hire people in their own images (i.e. strong, dominant men)? I remember conducting searches a number of years ago where this topic was discussed. The result? The men on the recruiting team (oh wait,they were all men but for me) felt that they 'related more' to the male candidates, the majority of the female candidates (despite taking the same courses and having the same grades) were seen as too 'timid' and 'meek' and the one female candidate who was not seen this way was seen as 'too aggressive.'
Does it even start long before university? Are fewer women applying to these programs in university? Are fewer women being accepted into these programs?
Whatever the reasons (and I'd love to hear your take on this), there is hope. There are firms out there who understand that diversity (and by diversity I don't necessarily mean gender or ethnicity) but rather assertive people and those who are more timid, extroverts and those who are introverts, people who like to jump up and 'whiteboard' their thoughts immediately and those who like to take the time to think things through, etc.
The more diverse a team (in all ways), the more successful the organization. Leaders who understand this understand that this is the way to grow a thriving, successful organization.
By the way, how did the author of the article making hiring changes?
Leading by example. Champion and rally your team with action and results. Embed diversity in your goals, support employees in driving change and share ideas and celebrate stories of success with your team.
Change starts at home. Think about how you are preparing your children for their careers.
Invest time in building a diverse network. In this instance, the author realized that the women he wanted to reach were all second connections on LinkedIn and not directly connected to him. He was passively building his network vs. reaching out directly to people of interest.
Wield your influence and take action. While 'mentorship programs' at work are good, be a sponsor. Advocate for others. Pay it forward.
Hiring. Examine your hiring process. Learn if you are excluding pools of people because of your practices — then work toward change.
Examine your organization. If you are all 'cut from the same cloth' or were comprised from 'cookie cutters', look at your hiring process. Are you inadvertently excluding potentially high-performing candidates? Are you sourcing from the right places? Are you asking the right questions?
Funny story — I once had someone complain that HR only seemed present candidates from two universities and he couldn't understand why. Guess what? They were only posting the roles to those two universities! You can't expect change in your hires until you examine your process and make the necessary changes.